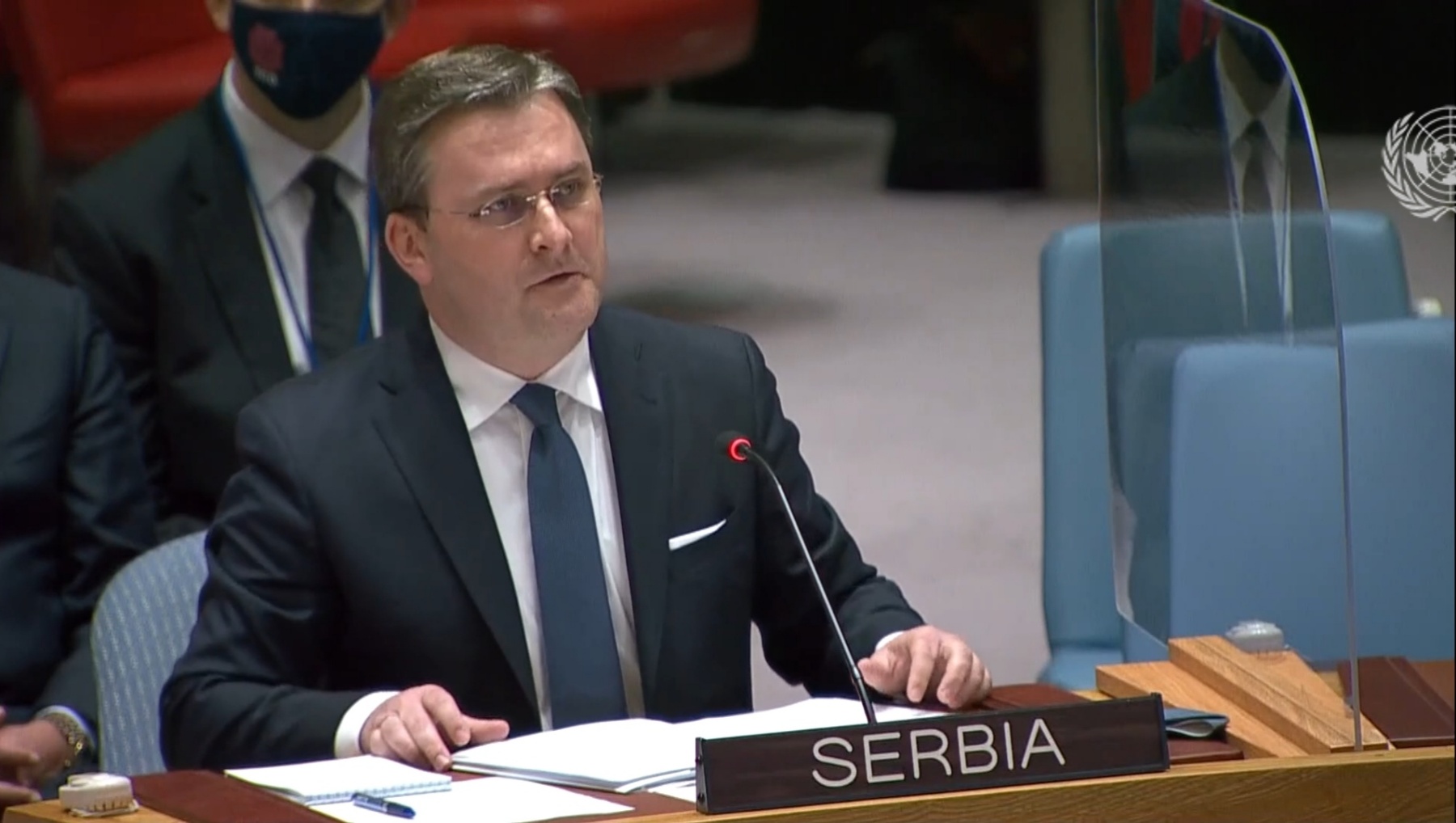 Distinguished President of the Security Council,
Esteemed members of the Security Council,
Distinguished Special Representative,
I would like to thank Secretary-General of the United Nations Mr. Guterres and Special Representative of the Secretary-General and Head of UNMIK Mr. Tanin for the report submitted and for their efforts made towards the implementation of the UNMIK mandate. I would also like to thank the members of the Security Council for the continued attention they have devoted to the issue of Kosovo and Metohija. The Republic of Serbia highly values the activities of the Mission of the United Nations in Kosovo and Metohija and supports it in carrying out its work as efficiently as possible, pursuant to the UN Security Council Resolution 1244, and undiminished in scope, aiming to build and preserve lasting peace, stability and security in the Province.